I consider myself a fairly avid outdoorsman. I camp, I hike, I swim, I kayak and canoe, I build fires, and beyond. So when my friend invited me on a spontaneous last minute trip to sand dunes located on the border of California, Arizona, and Mexico, I gladly accepted the invitation.
Upon arrival, we met up with my friend's friend – and his small crew of 30 people! The dirt access road was lined on both sides with RV's. Beyond the RV's lied every off road automobile one could imagine – dirt bikes, dune buggies, side by sides, and more!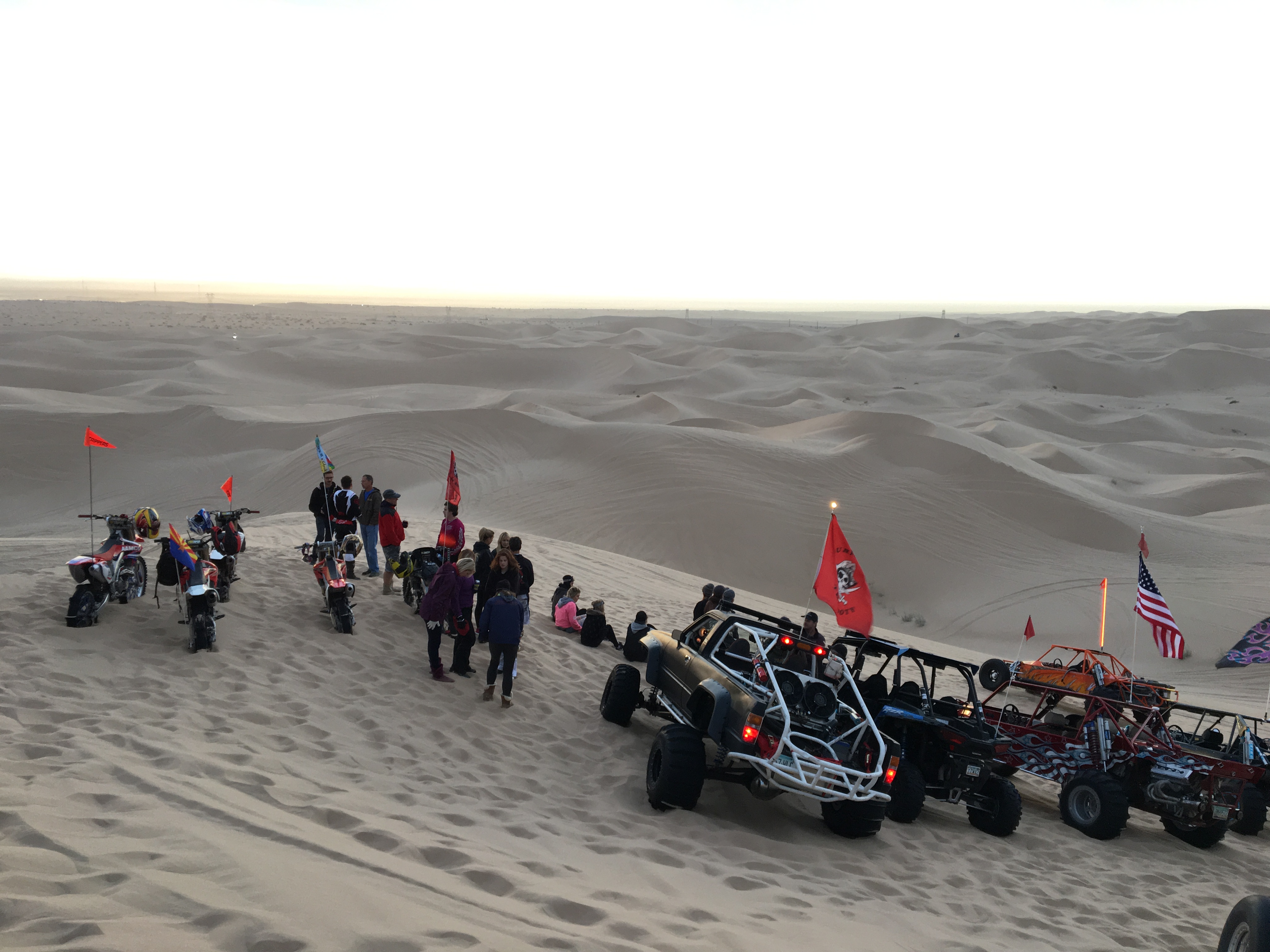 I was somewhat skeptical of the setting. I appreciate the beauty of desert and sand dunes, but the constant roar of off road vehicles speeding by in every direction, the fumes of gasoline in the air, and the overly comfortable accommodations offered  in the luxury RV's put me slightly above my typical camping comfort level. I had seen these groups before – as I battled the elements, I would watch them with a complicated mix of judgement and jealousy at their glamping set-up. Now, for the first time, I was part of the group.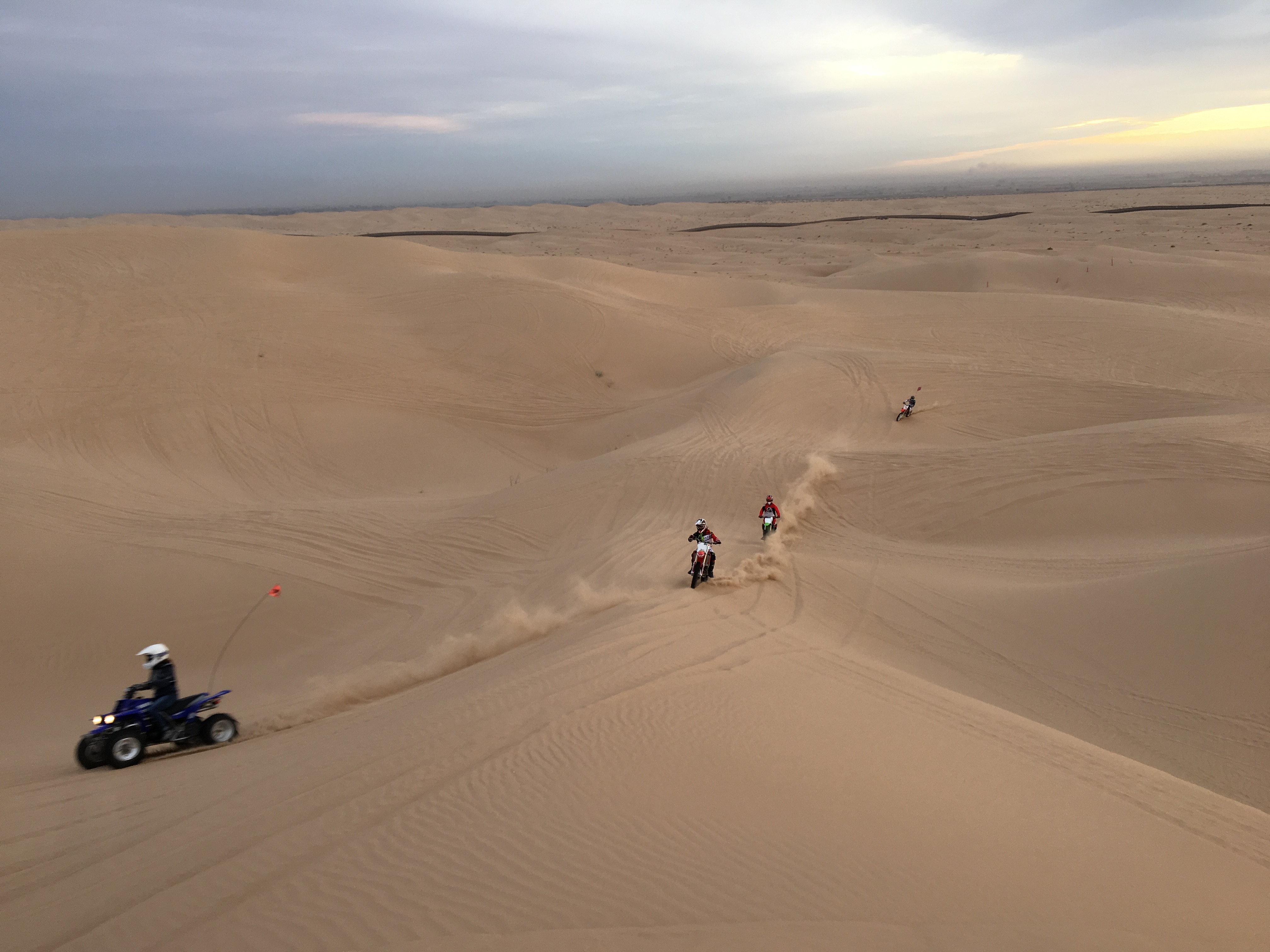 I cannot deny the thrill of speeding through, over, and even fleetingly above the sand dunes in various off road vehicles. I watched with envy the dirt bikers throttling and jolting full body in every direction. I sipped in the picture perfect sunset from atop a 300+ foot high sand dune – with nothing but dunes and natural light in every direction as far as the eye could see. Suffice it to say, I did not hate it.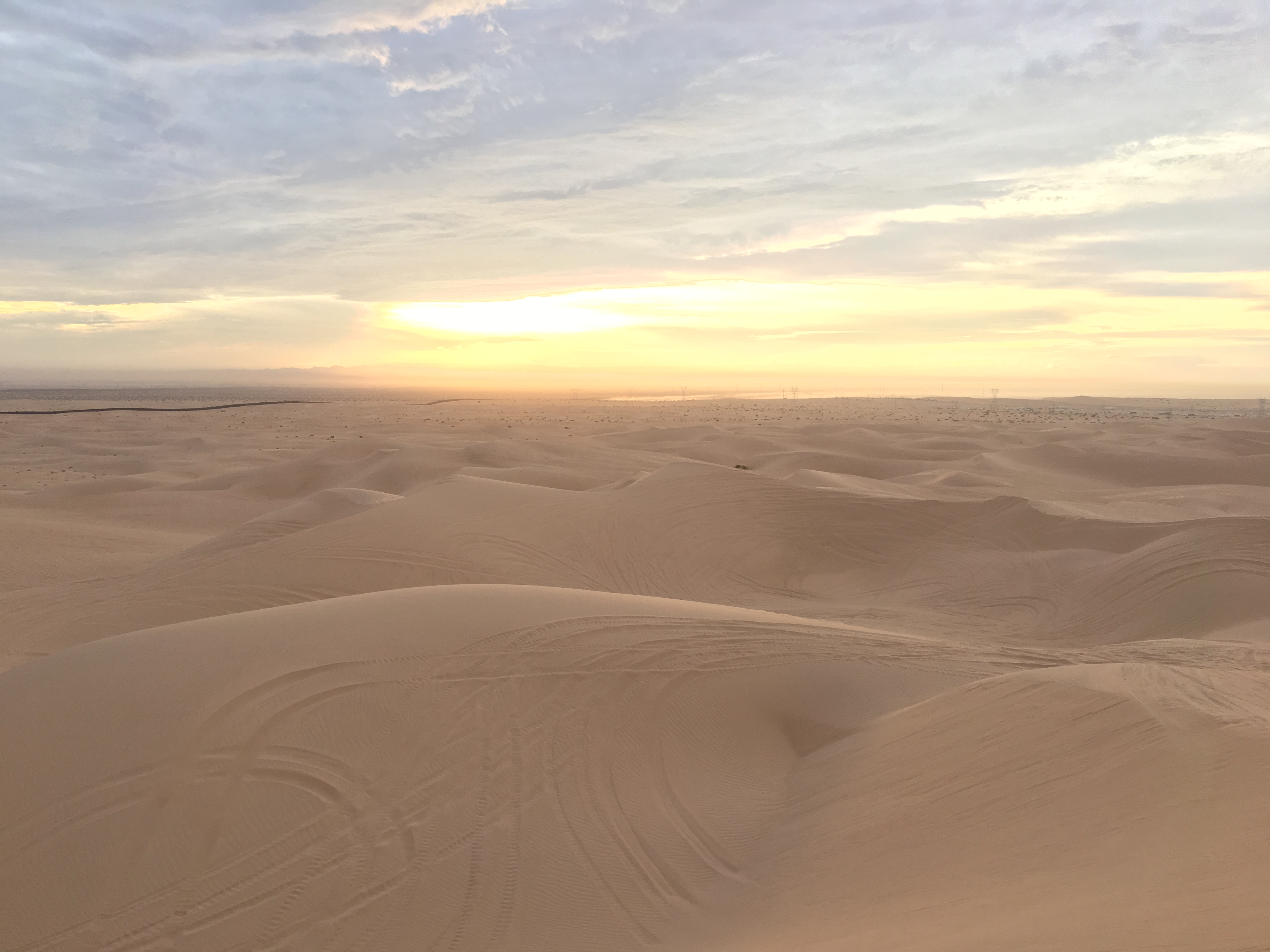 Sitting around the campfire that night, I gained a greater understanding of my cohorts for the night. And I came to a realization: these individuals have a very different means of taking in their nature. It is not necessarily the means and mode I would personally choose, but we shared the common bond of love of the outdoors and nature. Over the course of the evening I waffled between comparing environmental footprints of each of our outdoor pursuits; the value of emergency preparedness their vehicle could provide; and a plethora of additional miscellaneous thoughts and queries that only a night under the stars can afford you the joy of entertaining.
I may not go out and buy my first RV (yet), but I got to experience a new landscape and population of people – making it an awesome and worthwhile trip!
In n' Out on the drive home simply rounded out the trip.