Spain and Portugal Highlights
This month I fell in love with Spain and Portugal on a whirlwind trip with Evolve tours. Navigating public transit by way of subway, tram, and 100-year-old funiculars with my fantastic crew of students and teachers, the trip was exciting and fast- paced. There were many places that took my breath away. These are some of the highlights:
Portuguese Custard Tarts
Yes, this is absolutely at the top of my list. The famed Portuguese custard tart or "nata" can be found on almost any street corner. Walk down the streets of Lisbon and there is no shortage of bakeries with window fronts lined with rows of freshly baked natas and other wonderful pastries. Stop in for an espresso and wait for the bell that rings when a fresh batch comes out of the oven. This is one of the best ways to spend an afternoon in Portugal.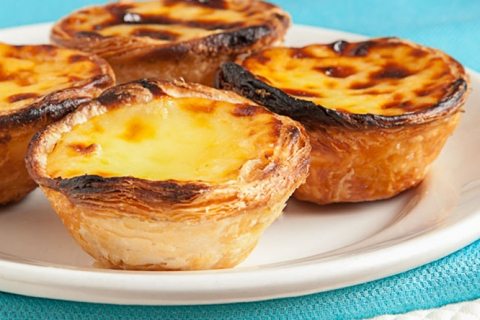 Sintra
Just a forty minute train ride from Lisbon, visiting this Unesco World Heritage site makes you feel like you have stepped into a fairy-tale land. We took bus 434 up winding green hills to visit a 1000-year-old Moorish castle. Then on to Pena Palace, the wildly colourful and ornately decorated home of Portugal's last monarchy. From the top of the palace were incredible views of the ocean and forest below. This was many people's favourite day.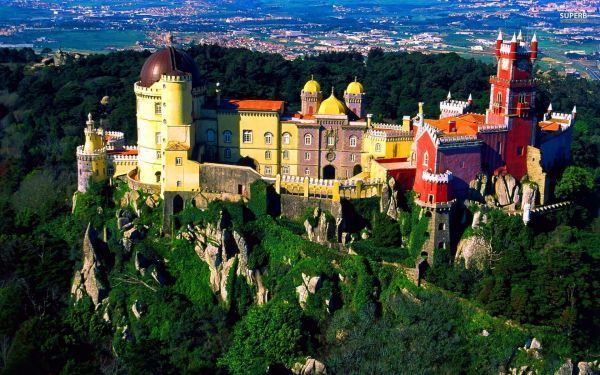 Palm Sunday
in Seville
We arrived at night to join the massive crowds. Sevillano's dressed in their Sunday best to watch processions of worshippers, dressed in capuchas (white pointy hoods) take over the city. The capuchas are not only hoods, but also masks, with only eyeholes for guidance meant to represent anonymous repentance. We watched the worshippers carrying candles and large floats portraying the Stations of the Cross on their shoulders– some even walked bare foot. The accompaniment of the marching band helped to set the tone of solemnity for Holy Week, which was an intense, somewhat uncomfortable and definitively unforgettable experience.
Orange Juice
Freshly squeezed, Spanish orange juice available everywhere. Enough said.
La Sagrada Familia
Barcelona's most outstanding landmark, designed in Antonio Gaudi's unmistakable style. La Sagrada Familia re-defines how a place of worship looks and feels. The longer you look, the deeper the detail you see. Incredible stained glass windows and light streaming through as if rising up to the heaven's, this is somewhere you could spend hours.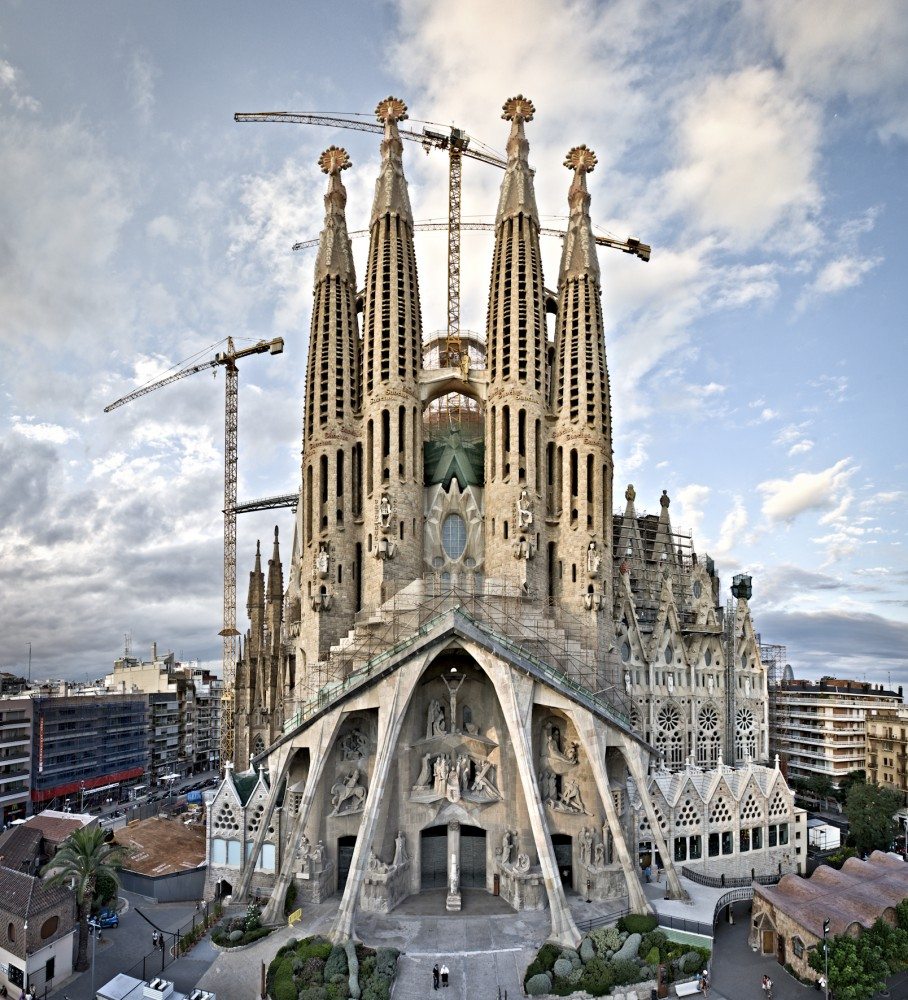 Lisbon
Wandering through the winding streets of Lisbon's Alfama, you will see a convergence of cobble stone streets, cute café's, modern graffiti art, historical ruins and fantastic viewpoints. This is one of my favourite places to just wander and get lost. Take the time to drink it in.
Don't miss it
Spain and Portugal are both bursting with history, architecture and cuisine. Our trip was an overwhelming of the senses. Don't miss it.