Everything Iceland has to offer.
Evolve Tours deeply immerses students into each location through educational experiences that promote social responsibility, global competency, leadership, and sustainable practices. Using Iceland as an educational setting, students can delve into Iceland's Viking beginnings, see the numerous waterfalls that dot the island country, and explore the tastes, sounds, and fjords that make Iceland unique. Here are the top ten reasons to plan your school trip to Iceland.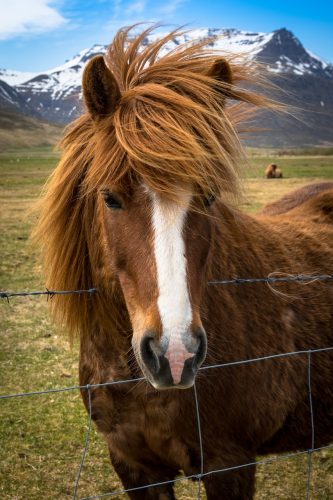 Top 10 reasons to plan your school trip to Iceland:
The Golden Circle. The Circle is a roughly 300 kilometer route in Iceland's southern region. The route includes Thingvellir National Park, waterfalls, and access to some remote locations.
Aurora Borealis. In Iceland, the Aurora Borealis can be seen for eight months out of the year. They can last for anywhere between three minutes to three hours if you are lucky.
Lagoons. Iceland is home to several hot springs and geothermal lagoons. The best known, the Blue Lagoon is heated via the volcanic activity occurring under the island.
Geology. Iceland is a geological phenomena. The land is covered by more glaciers than in the entirety of Europe. At the same time, Iceland is a volcanic hotspot where the most recent eruption occurred in 2010.
Renewable Energy. Geothermal energy and hydropower are the two most common forms of renewable energy in Iceland. As of 2016, they accounted for 65% and 20% respectively.
Festivals. Festivals occur throughout the year and are great barometers for cultural experiences. One notable festival is the Dark Music Days held in January every year.
Reykjavik. Iceland's capital has magnificent architecture and is chock full of social and cultural experiences. Why choose between the theater, the orchestra, or the Mengi?
Vikings. It was the Vikings who began Iceland as a settlement. While Iceland's history is a diverse one, the impact of the Vikings is still seen throughout society.
Ice Climbing. About 11% of Iceland is covered by glaciers. Many of these you can go ice climbing or exploring on through guided tours, perfect for an adventure.
Game of Thrones. For the fantasy buffs, some of the most popular filming locations for the show Game of Thrones were filmed in Iceland, most notably Grjótagjá.
So concludes the top 10 reasons to plan your school trip to Iceland. Sound like a destination that's perfect for your educational trip? We'd love to help you start planning! CLICK HERE to get in touch with us and get started.