Island adventure
We all wanted to get back on the travel wagon. An island adventure was well overdue after two years inside on screens. So heading to the most protected island in Latin America seemed the reasonable place to safely adventure. Ensuring the protection of the many endemic species requires strict controls anyway. 
This amazing group of humans did just that. They jumped head first into the new world of travel experiences. I say "new" because so much has changed, from rules surrounding the industry to the environment, people, and nature without our presence. This group absorbed and explored, rejoiced and marveled at every bug, every sunset, every plant, and every waterfall we encountered. Nothing missed their attention. Nothing passed their senses, and nothing kept them from being curious about this raw, wild and crazy-beautiful piece of paradise. 
And yes, we encountered challenges along the way. we hit some speed bumps but it did not stop them. Nothing could crush their spirits!
They chased, they played, they got their feet wet in the rain. We played spikeball with sealions in the bleachers, we took pictures of wild tortoises, swam with hammer head sharks, and hiked mountains to waterfalls. It was everything we wished for, everything we dreamed of, and it was everything that woke everything else within us to want more. Besides, after the long slumber, this new awakening was just what these students needed to continue to grow.
To go further beyond what the eye can see just at home. It was the tipping point for a new beginning, a new hope. 
Finally, I left with this re-write of a classic song to inspire them to keep on going, keep on exploring, keep on hoping without fear.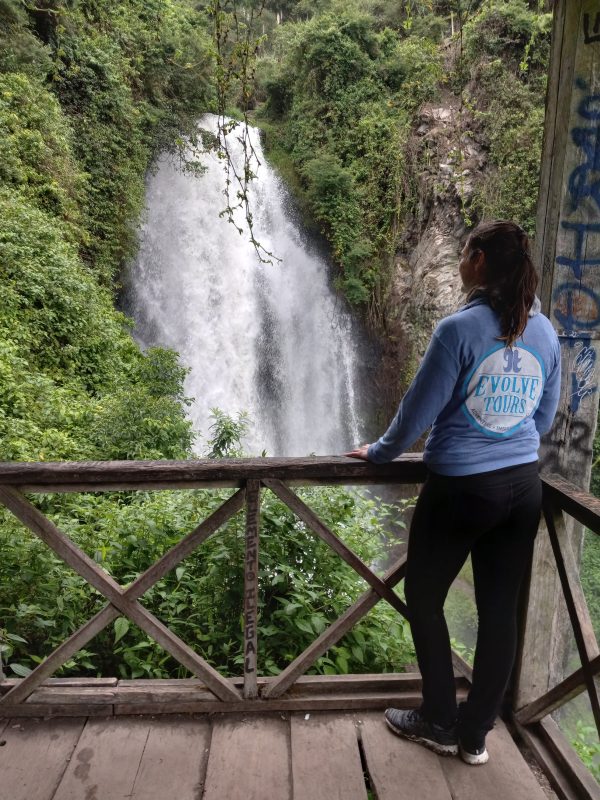 To my students who didn't hold back, this is for you:
We went chasing waterfalls, and didn't stick to the things we were used to. Moving fast along the rivers and lakes, we were gonna do it our way or nothing at all. Can't seem to keep ourselves outta fun times and trouble – We saw a rainbow 🌈 at the base of every fall. Life is all shades of gray even on sunny days. No tears, believe in yourself, dreams are hope filled: up to you and me. Go bring life anew, so many chances are ahead of all of you. Please go chase those waterfalls!
– rewrite of "don't go chasing waterfalls" TLC
Check out more of our South American school adventures here