Today we will get an insight on 10 reasons to travel to Hungary.  Since when do you need a reason to travel? You work hard (you're an inspiration to those around you), you're a nice person (even though sometimes it's hard to be), you cook and clean (or at the very least, you put some thought into it)…you deserve a travel carte blanche.
If you're like most people, however, Hungary is usually nowhere to be seen when you mention your top ten destinations. Nobody says "Forget about the south of France, I want to live in Hungary!" It's not that Hungary is starving for attractions (that's the only pun in this blog, I swear), but that it's possibly the best kept secret in travel. Below are some highlights of the Hungarian travel experience:
1. The Food
Have you ever had marzipan? How about palacsinta? Did you know poppy seeds can be so much more that those annoying things that get stuck in your teeth? Let's just say that Hungary has had years to perfect its savoury and hearty fare. The mild paprika spices give colour to the simplest of dishes, from chicken and dumplings, to the famous, slow-cooked goulash. Everything is made from whole ingredients and just when you think their meals are over, another delicious course comes. And then another.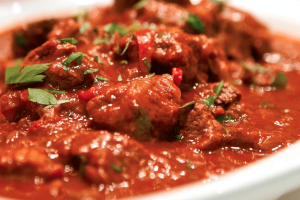 2.
The People
The best thing about Hungarian people is that even if they cannot speak a word of English, they will happily keep chatting to you and help you in any way they can. They are so welcoming and genuinely happy to have you there, and have you enjoy their food and culture with as much gusto as they do.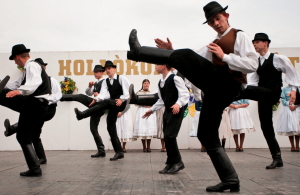 3.
 

The Language

I'm going to settle with you: Hungarian is a tricky language. It isn't like one of the romantic languages where if you know one, you can pretty much understand the others. But it is incredibly amusing. Also, unlike those romantic languages, Hungarian requires little to no accent work. Say your 's' like 'sh', and your 'cs' like 'ch', and you are ready to go! Egészségedre!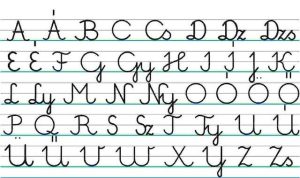 4.
 

The Desserts

Leave your pain au chocolat at home, because Hungarian desserts leave all other sweets in their dust. They are so incredibly delicious, they deserved their own separate section in this blog. Hungarian bakers take so much time and care when creating the little cakes that how good it tastes is only an added bonus. It is the only time in life when judging something by its outside is completely acceptable, and even encouraged.
5.
  

The Baths

Don't even try and compare Hungary's thermal baths to the community pool next door. It would be an insult to the baths, to Hungary, and to water itself. You can spend a day (or a week) in any of numerous baths in the country, and soak your sore muscles away. Each bath is beautifully designed, with usually 15-30 pools all varying in temperature and size. You can pretend to be Goldilocks while you stroll around the area, dipping a toe in each pool until you say "Ahh, just right!" Bonus: there are no angry bears that kick you out at the end. Double Bonus: They have Saturday night dance parties, so you can go straight from relaxation to showing off your moves.
6.
 

The History

Who doesn't love to learn while traveling? Learning about the history and culture of different countries and cities is the best part of being away from home. Hungary is stuffed full of incredible history (and some if it is not the prettiest), but they are willing to share all of it. From some amazing museums to small towns along the Danube that haven't been changed in the last 100 years, Hungary feels like more than just Europe.
7.
 

The Danube

It's blue(ish) and it's huge and it can take you places. The Danube is the EU's longest river, and stretches from Germany to Romania and Ukraine's Black Sea. Multiple cruise lines take advantage of the fact that it cuts through four capital cities, and you can choose trips ranging from several weeks to several days. Day trips to popular towns like Szentendre are well worth the low ticket price of the boat cruise, but my personal favourite is the sunset cruise staying in Budapest. Both the Buda and Pest banks offer some spectacular views, and the city makes sure to show-off its best architecture with nighttime lighting.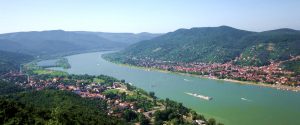 8.
 

The Parliament

The Parliament building holds quite a few records, but all you really need to know is "WOAH." Because seriously…woah.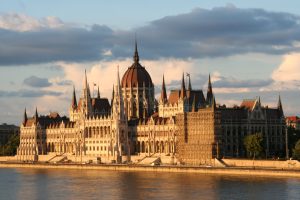 9.
 

The view

Gellért Hill offers one of the best views in Europe. Fact. You simply cannot describe a view like the one offered from the easy hike up to the citadel. The Parliament, the bridges, and the rolling landscape that fades into the skyline: it's a place that makes you say "wow" every single time.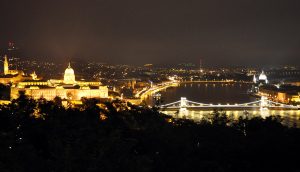 10.
  

The Festivals

You'd be surprised by how many festivals one country can hold. From chocolate to one of the biggest music festivals in Europe, Hungary caters to a large audience, and never ceases to amaze. Not to mention the food, cheese, music, jazz, dance, contemporary art, and world-famous Christmas Markets.
Hungary has so much to give (and for such a cheap price, too!), so next time you're planning a trip or educational tour, keep Hungary in mind (at least in the top eleven).