I think we can all agree that one thing we rarely look forward to on our plane rides is the airplane food. Some airlines, however, throw that ideology out the window. We want to tell you about which airlines provide the BEST meals so that you don't get left hungry and cranky after your next in-air haul. 
The Best:
Gulf Air
This airline was voted #1 in the world for best in-flight meals. Their on-board "sky-chef" makes sure that your meal is at its prime. Experience fine-dining in the air. The catch? You have to be a Falcon Gold customer to receive this special offer.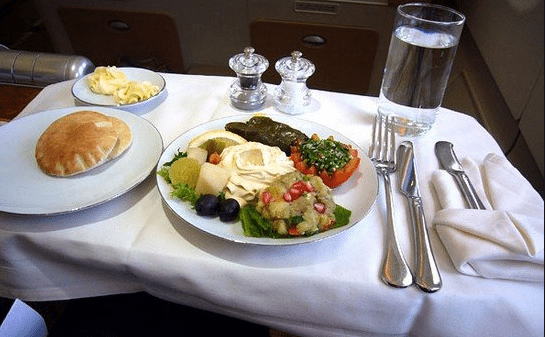 Cathay Pacific Airways Limited
This airline is renown for serving quality fresh food aboard all of its flights. Cathay Pacific is also attempting to raise the business class standards for all airlines, recognizing that the increase in restaurant quality over the past 10 years should be met by that of airlines.
And the best part…. between meals you can raid the snack fridge. mmm.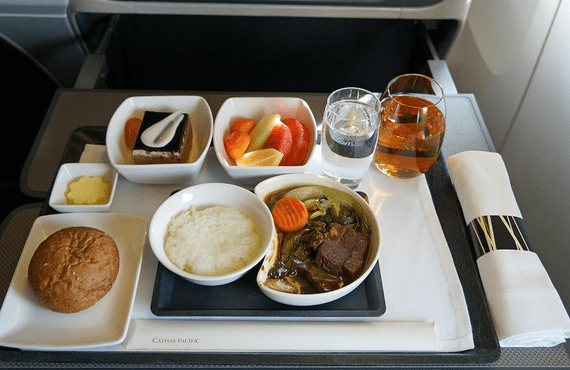 Turkish Airlines
According to a Skyscanner survey comparing 19 different international airlines, Turkish Airlines won 86% of votes for serving the best airplane meals. Read about the survey here: https://www.skyscanner.net/news/turkish-airlines-provides-best-inflight-food 
Similar to some of the other high-quality top offerings, Turkish Airlines has an on-board available to customize your order and tailor it to your favourite tastes.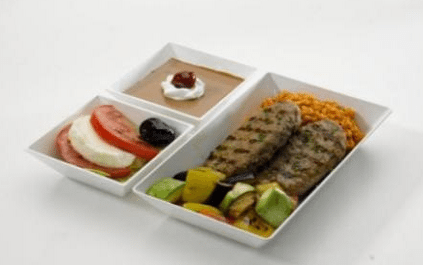 Signapore Airlines
Mmmmm Singapore Airlines offers one of the best economy class airline meals that there is available. Catering to all needs ranging from Kosher to Hallal, including Diabetic Meals,  Vegetarian Meals and everything in between.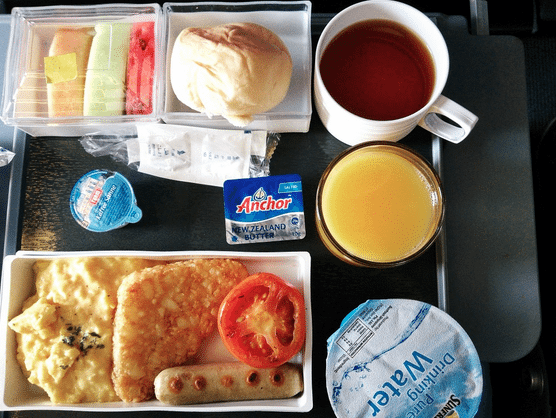 Air France
Air France ECONOMY meals are a bang for your buck when it comes to In-Air Dining. Though the choice to upgrade the a premium meal is all yours, you won't need to aboard an Air France flight. The economy – class meal is not only tasty, but also more filling than a lot of its competitors' meals.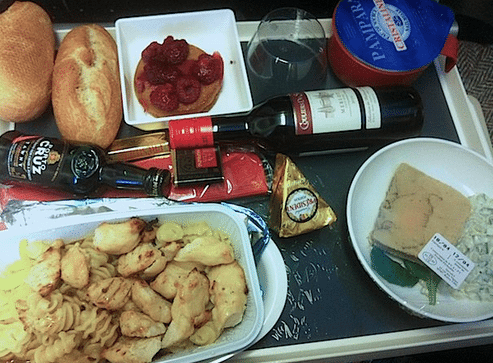 Emirates
With impressive economy meals, Emirates Airlines has even more outstanding First Class Dining experiences. Take your pick, you'll be satisfied with either one.