Truman Burbank (played by the one and only Jim Carrey), was obsessed with the idea of going to Fiji.
His reasons for going there may have been a little too romance-related, but his ideas were going in the right direction.
Here are five reasons why Fiji should be on your mind too:
1. It is 10x more beautiful than the scenes on the Fiji water bottles. Because look at this:
And also, if you have time, this:
2. It has a stunning 333 islands. That is a lot of islands. And some of these islands are very private, quaint, and for rent. So if you want to bring 29 of your coolest friends and escape the world for a week, this is the best way to do it. Most of the rent-able islands have focused on keeping the buildings and feeling authentically Fijian, instead of going to an American resort somewhere not in America.
3. Castaway was filmed here, which means Tom Hanks was here. Which means everything is awesome here.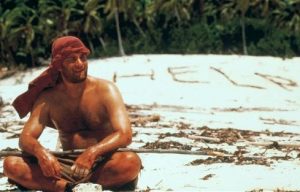 4. The niceness of the locals is almost unbelievable. They are relaxed, easy-going, positive, and church-going people who used to practice cannibalism but don't anymore, so that is why they are so relaxed, easy-going, positive, church-going people.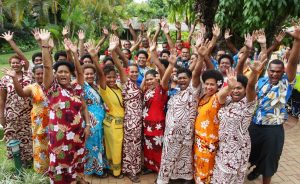 5. Snorkeling, diving, hiking, biking, beach-strolling, sunset-gazing, horseback riding, yoga on the sand, Pilates on the sand, sleeping on the sand, eating, laughing, picking flowers, golfing, swimming, kayaking, zip-lining, sky-diving, surfing, para sailing, taking a jet boat safari ride, and FEEDING SHARKS: if you are bored in Fiji, that is nobody's fault but your own.
Whew, I feel almost out of breath after all of the amazing things Fiji has to offer. Hopefully I have opened your minds to Fiji, like Truman's mind was opened to the world. Everyone has a little bit of Fiji in them, it's just a matter of letting it out.