If you're looking for a great outdoor adventure for a little fee, you should take a road trip to Gatineau Park (close by to Ottawa, Ontario) to check out the Lusk Caves.
The Lusk Caves offer a cool off-the-beaten-road adventure. This invigorating adventure through the caves gives you a peak into the world of spelunking as you journey through pitch black underground tunnels in waist-deep water.
Scared? or Excited?
Don't worry. This is heart-pumping adventure only lasts about 10 minutes — so your blood pressure won't skyrocket through the roof. Plus there is an exit point halfway through if you do happen to need a scape-goat.
And the best part? These caves are right close to some of the best offerings of Gatineau Park. Enjoy the beautiful scenery of the park as you hike into the Lusk Caves area, and them plop down at the beach to calm your nerves after enduring this unique journey.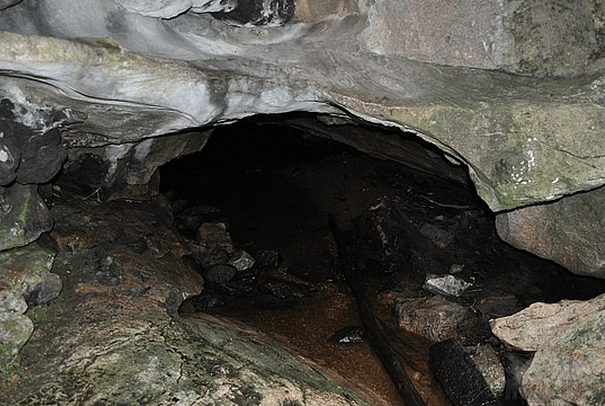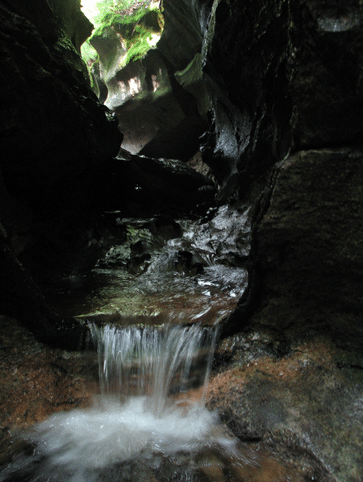 Okay so you're in? Now how do you find this hidden gem of a place?
If you can get as far as the Parent Beach parking lot in Gatineau Park on your own, then we can get you the rest of the way.
From the parking lot, head towards the beach and start your walk along the Lake-Shore trail. The Lake-Shore trail lines the beachfront. Take a nice beachfront stroll past a couple of different swim points until you reach a sign that says "Lusk Cave Trail"
Climb the steps and start your adventure. This is a 3.5 km hike into the scenic Gatineau Park. The trail is well broken in and has clear signs along the path. Once you reach a boardwalk, you'll know you are nearly at the caves.
Eventually, the caves will come into view. You will see large rock pile with a small stream emerging from within. This is the exit. Leave the clothes you want to keep dry here so that they don't get wet during your excursion. Follow along the side of the rock pile about 100 meters until you reach the entrance.
What do I need to bring with me?
Whatever you do, don't forget a flashlight, a bathing suit, and water shoes because the base of the caves can be a little rough on the feet. Also a good pair of hiking boots or running shoes will help you out during your hike in and out.
Enjoy your trip! Let us know how it went! Put a photo of the caves up on Instagram with the hashtag #EvolveTours and you could WIN some cool swag!