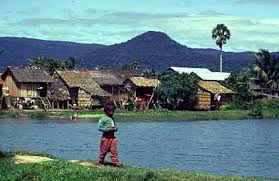 Kampot is a riverside town in Southern Cambodia. It is the capital of the Kampot Province.  This small, quaint and charming town has a relaxing atmosphere and spreads friendly vibes. Due to its small town atmosphere, if you didn't know any better, you would have no idea you were in a capital city at all.
This riverside town is known for its strong sense of community and its trusting attitudes amongst the locals.
Cars, Tuk Tuks (rickshaws), walking, and biking, are the main methods of transportation in the town of Kampot. Tourists can borrow bikes from their hostel or hotel and venture around the town at no cost at all.
And Don't worry about locking up your bike! Kampot is such a trusting atmosphere that theft is not an issue. This is a very different situation than several other places in Cambodia.
Kampot is famous for its black pepper. This pepper is distributed throughout the entire country.
Kampot is also a gateway to the well known Bokor National Park.
The township of Kampot runs along a local river. It is only a few kilometers from the Gulf of Thailand. The closest border crossing to Thailand is accessible through Cambodia's Sihanoukville. You can get to Sihanoukville by private or shared taxi, or via bus. The ride is approximately 2 hours.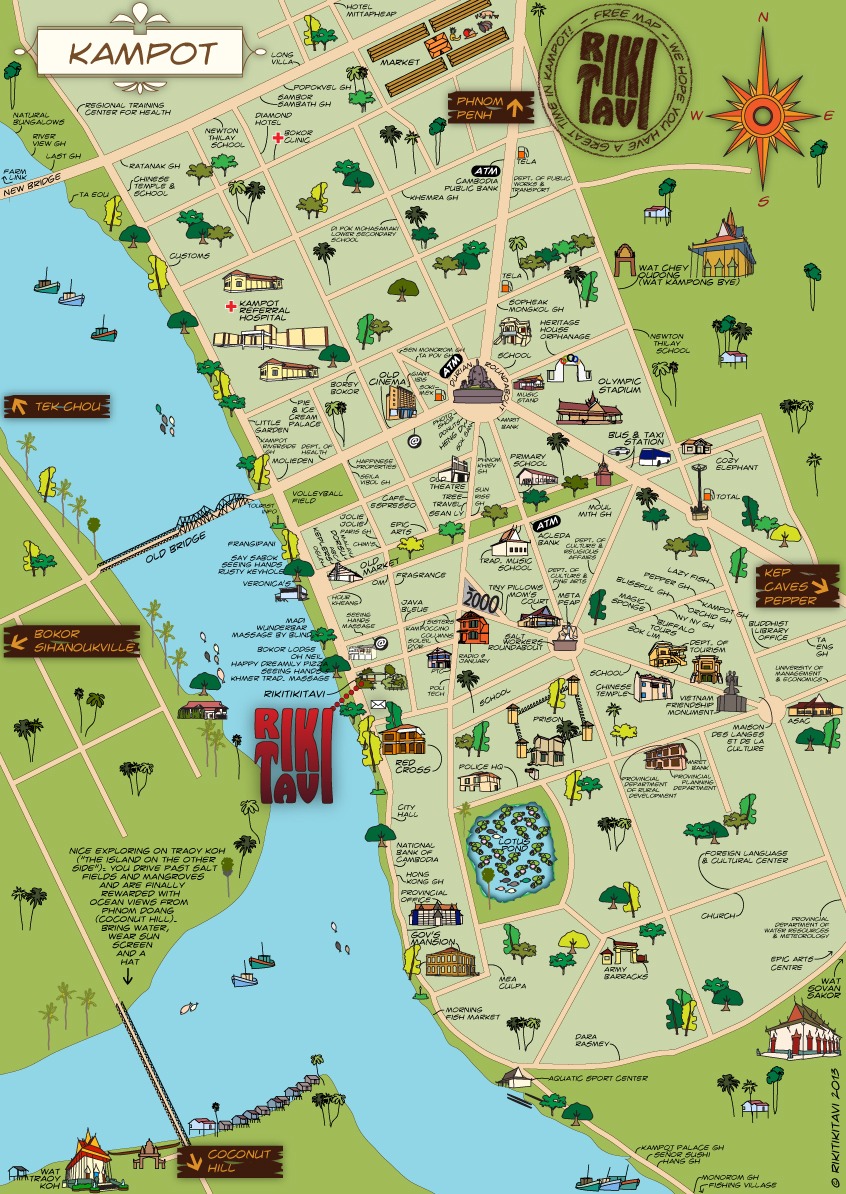 More Info:
Population: Approximately 40 000
Location: South-East Cambodia
Things to do:
-Bike down to the local watering hole for a splash
-Visit Bokor National Park
-Visit the Kampot Market, just off of the durian roundabout
-Venture over the old bridge for a more local experience (No english is spoken here!)
Basically, this is the ultimate place to just relax by the riverside