Introduction to Boston
Boston is one of the oldest cities in America, founded on the Shawmut Peninsula in 1630 by Puritan settlers from England. It became a place for pilgrimage for many believers. Particularly during the American Revolution Boston soon grew into a place of trade and intellectual potential. During these times Boston was a place for talking in taverns and meeting places around the city. After the revolution settled, Boston kept its traits and prestige. It is home to the oldest publicly taxed elementary school in the nation and one of the most admired universities in the world (also the oldest institution of higher learning). Boston boasts major sports teams known for their play and history. Ranging from the Red Socks' Bambino curse to one of the original six NHL teams to Tom Brady and the New England Patriots to the Boston Celtics, Boston has it all.
Freedom Trail
When visiting Boston one must travel on the Freedom Trail – A red-lined route that paints the way to over 15 historically significant sites through Boston's downtown core. Explore and visit museums and meetinghouses, churches and markets; places of gatherings and of deep American culture, now and during the American Revolution. Finish the trail with a visit to Faneuil Hall Marketplace also known as Quincy Market. During the winter months Quincy Market becomes a place of shelter and shop while during the summer months it becomes crowded with outdoor patio space and street performers. Quincy Market place is packed with shopping and dining from small boutiques to larger upscale restaurants. It is a great location for large groups of people or a tight nit duo.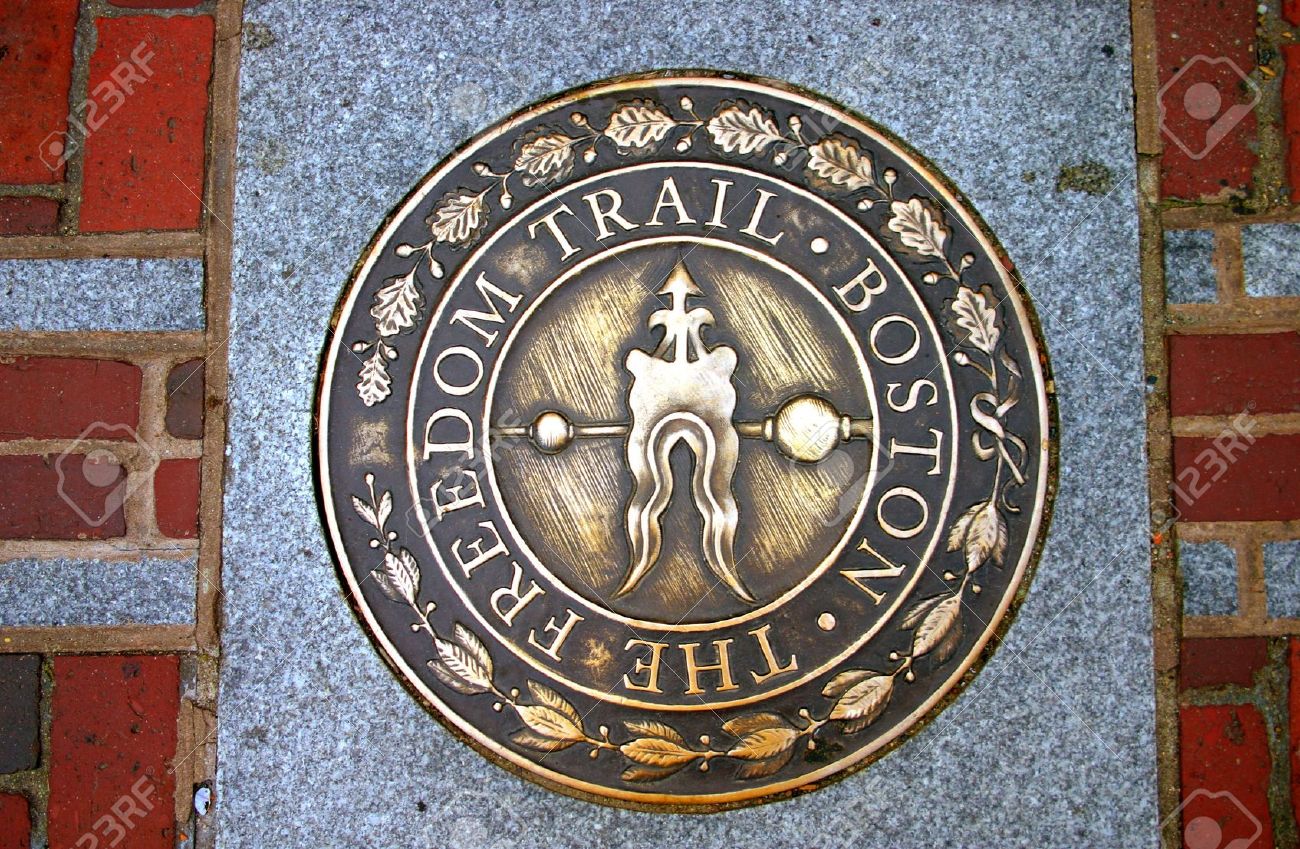 Harvard University
As mentioned before, Harvard University has long history with significant cultural significance and whose wealth and influence has shaped the country it resides in. Harvard University can be easily arranged to be guided by a local student. These students are currently enrolled in either their under grad or graduate education. They have the ins and outs of the current generation and can also tell the difference between Harvard folk lore and the truth. Harvard's 209 acre main campus is centered in Harvard Yard, shown below. The Yard contains major administrative offices and libraries, academic buildings, churches, halls and freshman dormitories. Harvard University has graduated a multitude of notable alumni and even employ many of them. Alumni include 8 different presidents (John Adams, John Quincy Adams, Rutherford B. Hayes, Theodore Roosevelt, Franklin D. Roosevelt, JFK, George W. Bush and Barrack Obama), founder of major corporations (Bill Gates of Microsoft and Mark Zuckerberg of Facebook), Nobel Peace Prize and President of Liberia (Ellen Johnson Sirleaf) and Secretary-General of the United Nations (Ban Ki-Moon).

Service Work
After a long day of city sightseeing a group of students can find their way to more charitable events such as Land's Sake Farm or Mather Elementary School. The farm is a thriving community dedicated to teaching people the connections between themselves, the land and the food they eat. A full morning of hands-on activities and fun programs can help bring excitement and learning together. The non-profit corporation supports environmental education programs, food donation programs and land management.  Whether you like to plant vegetables, build gardens, create high quality compost for fertilizer, feed animals or just eat the berries Land's Sake has something new to teach you.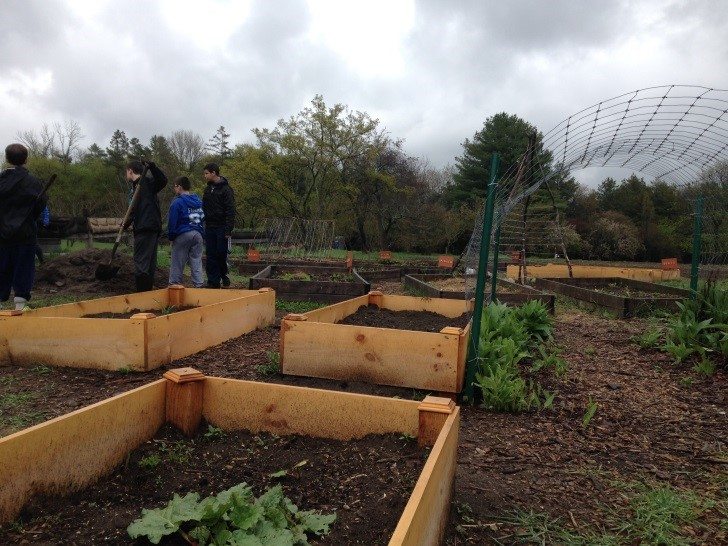 Dorchester
In the afternoon you can head to another urban area, Dorchester, to the Mather Elementary School the oldest public school in America. The first building, established in 1639, was a one room schoolhouse. Today, the Mather serves over 600 students in grades K1 – 5 and has a high level of diversity within the school, with students from all over the world. This is a great place for students to give back to another community and to interact with a younger generation, learning and teaching at the same time.