Toronto Sports
Toronto is home to many sports teams. The Raptors, Maple Leafs, and Blue Jays- and that just scratches the surface! For any group, getting a chance to experience the biggest city in Canada is an amazing experience. Most of the highlights of this day trip involved sports: the hockey hall of fame and the blue jays game.
Hockey Hall of Fame: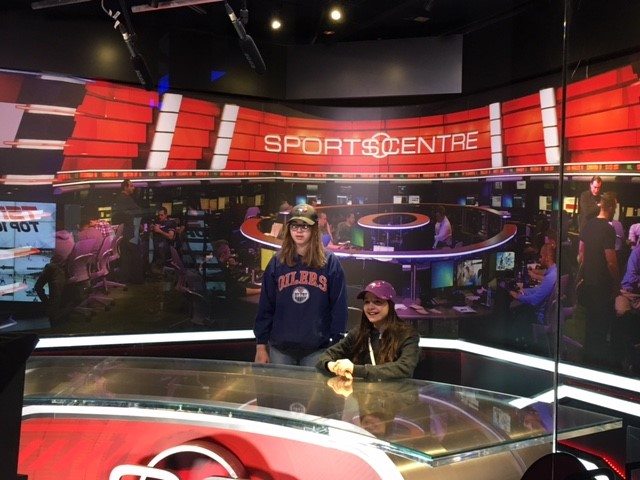 First, our group visited the hockey hall of fame. Located in downtown Toronto just blocks away from where the leafs play, this spot couldn't be better for hockey fans looking to soak up as many hockey vibes as possible. It's also in a convenient location, near Union station.
At the Hockey Hall of Fame, students and teachers explored the history and legacy of Canada's sport.  You can look at the famous Stanley cup ring display, step into an exact replica of the sports center, and shoot goals on a simulated goalie or be the goalie who saves the game from a simulated player shooting the puck at you. There's a little bit of everything that involves hockey! For those who thought it would just be cases and long memorials, you're wrong! There are activities for many ages. For example, the hockey simulation rink which has different 'modes' to select based on difficulty.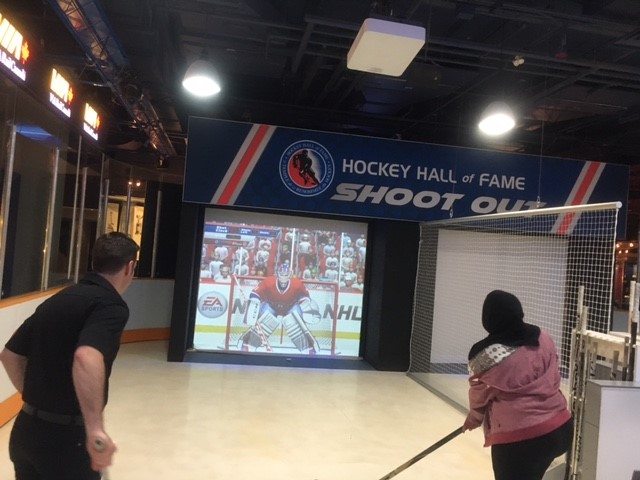 Blue Jays Game:
Our final and perhaps most exciting activity was the Blue Jays Game. We watched them play the Atlanta Braves. Unfortunately the braves won, but if you know anything about Toronto fans it's that their competitive nature always comes through. The Braves were ahead for most of the game, but regardless of this, the crowd displayed their energy and passion. Our group did as well, singing along to all the baseball game songs such as  "Take me out to the Ball Game". If you love sports or just feel like an exciting afternoon, buy a ticket for the Blue Jays Game. Jays games are ideal for student groups, as there are many snack options, songs to dance to during transitions between bat and field, and the Rogers Centre even puts the names up of the groups on the big screen! What a way to feel special!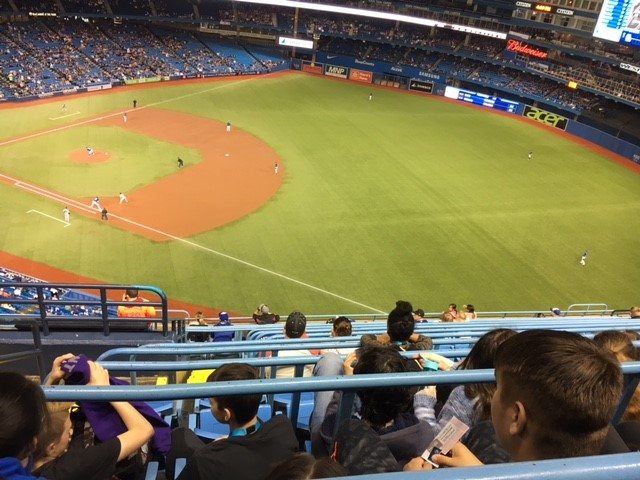 Toronto Conclusion
So, whether you're a Native Torontonian or just passing through, or whether you're a die hard sports fan of hockey or baseball, or just looking to try something new, there is no better city in Canada to experience sports than Toronto.
By Joelle Rosenthal