New York City School Trip
Broadway, New York City
Seeing a show on Broadway is the highlight of every New York City school trip! This past week I was lucky enough to see Aladdin, a musical in the vast repertoire of amazing Disney shows. The story of Aladdin is based on magic, so it is impressive how they turn this story into a dramatic, live performance.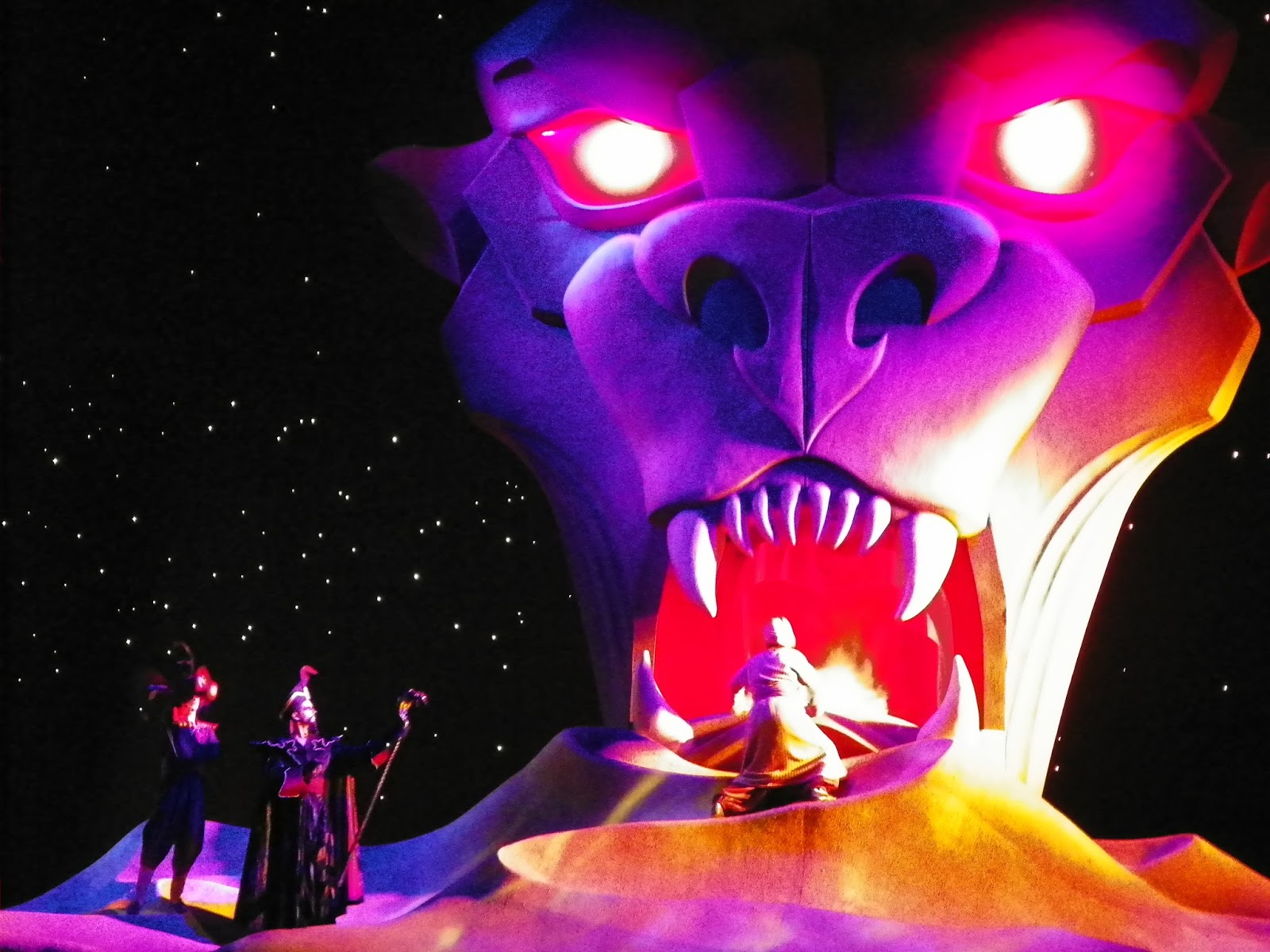 Hidden Microphones
One of the most impressive parts of Aladdin is the seemingly lack of something: microphones. There are apparently no batteries, no packs, and nothing that the actors appear to be talking into. However, you do spot them a couple of times: on their forehead! Essentially, the packs rest on the back of the actors, and then the cords run up and over their heads. They are being hidden under wigs, turbans, hats, and whatever else can be used to adorn their heads.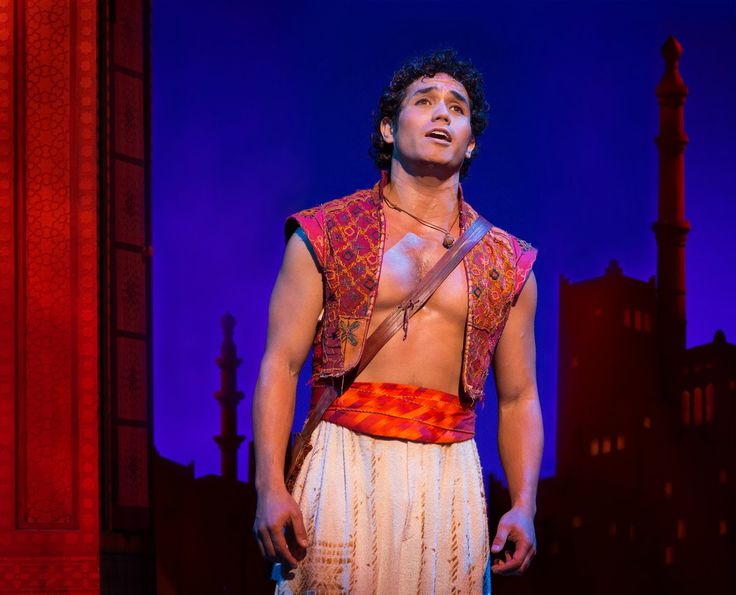 Continued Mystery: One actor that does not appear to follow this trend, however, is the genie. With a completely bald head, it is hard to know where their microphone is hidden. I have two possible solutions: it is either hidden in their beard, or, the actor is wearing a skull cap, which it is hidden under and make-up is applied over to make it look truly like their head.
The Invisible Conductor
One thing that always amazes me about musicals is how the people singing on stage can still follow the conductor and stay perfectly in time with the orchestra. To obtain this level of cohesion, there are TV's hidden around the theater live streaming the conductor for the actors on stage. These TV's are even found in the wings, so whatever way someone is facing they can always keep in tempo.
The Dazzling Genie Cave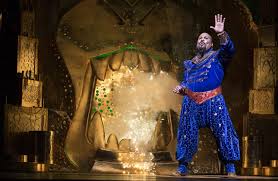 One of the best scenes in the entire play is the seemingly never-ending serenade of the genie, after Aladdin becomes his master while trapped in the cave. It seems as if 1000 people join him on stage as he shows off more and more ornate wishes he can grant. This magic does not come from having a ton of actors though. In fact, the magic of it owes to quick costume changes; during one minute in the scene, you can actually count 102!
Conclusion
Aladdin is an absolute must-see on Broadway. It is sure to bring a smile to anyone's face, and a song to anyone's lips. While I have helped explain some of the magic seen throughout the show, there is still the mystery of the amazing magic carpet to keep everyone guessing as to what will happen next.