Montreal with Evolve Tours
The city of Montreal is full of life and culture. It's the home of the Montreal Canadians, the Notre
Dame Basilica, but the Montreal art scene is not to be overlooked! There's something for every artist in Montreal. In our Montreal art trip, the group got to experience this first hand. Whether your artsy or not, you can find an art activity that's good for you, sparks your interest, and teaches
you something new.
"Every child is an artist."
-Pablo Picasso
Museum of Fine Arts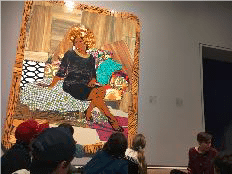 We got to view the museum of fine arts with a guide from the museum. She was incredibly knowledgeable about all of the pieces. The first piece was called "I learned the hard way" by Mickalene
Thomas. The guide asked the students to describe what the word 'identity' means to them. She then explained how that related to the painting. The students and the teachers engaged in intelligent conversations about what it meant to define one's own identity.
If you're more into sports and less into art- don't worry! There's something for you here as well. In the
Claire and Marc Bourgie Pavilion, there's a painting which represents the Montreal Canadians.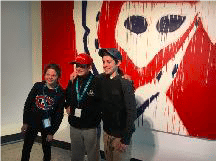 For the youngest kids, there's an impressive beanie baby wall! If YOU thought you had the best beanie
baby collection as a kid, think again! Safe to say the students, tour guides, and teachers were
all impressed and excited to see this masterpiece.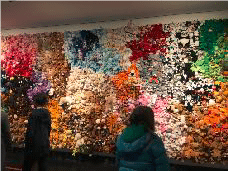 Improv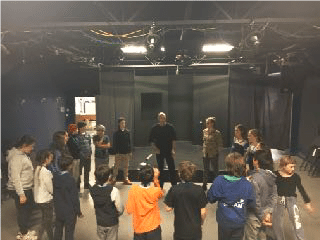 Okay, so maybe visual art isn't your thing. But everyone likes to laugh, right?! Improv is fun for
all ages, and its a great way to bond with your friends and boost your confidence in public
speaking and performance as well. We participated in the improv workshop. Some students
walked into the room and felt quite shy. Others were right in their element. The interactive
games brought all students out of their comfort zone. They allowed the students to be creative and act silly amongst their peers. The staff at the improv workshop were great, they entertained the students, kept them engaged, and ran well organized activities
Check out all of our engaging student activities in Montreal here.