Provide your students with the trip of a lifetime to Peru!
We can customize your trip to ensure that it meets your educational goals and ties perfectly into your curriculum.
Our trips to Peru can be designed to focus on:
Geography
Archaeology
The Spanish language
Culture/sociology
History
Service Learning
Outdoor education
Culinary arts
And more!
Our Peru Trips vary in length from 7-12 days . Below is a sample itinerary which has well balanced components focusing on outdoor education, history, and culture.
---
Sample Itinerary
Day 1: Quito

In the morning, dive straight into the city center to take a guided tour of Lima's historic quarter. See monuments and sites of importance such as the Convent of San Francisco, the vast Plaza Mayor, Lima Cathedral and more. In the afternoon we will participate in a cooking class to make causa, ceviche, lomo saltado and more. Peruvian cuisine is considered one of the most diverse in the world.  In the evening, enjoy a quiet stroll around Barranco, a picturesque area with views over the Pacific and large houses with picturesque balconies and interesting street art. After dinner, head back to the hotel

Day 2: Pisco, Nazca Lines

Travel along the coast towards Nazca with stops along the way at ocean view points and lunch in the city of Pisco. After departing Pisco we will continue on towards famous site of the Nazca Lines, a UNESCO World Heritage Site. These mysterious ancient geoglyphs are up to 1,200ft long and are estimated to have been created around 200 BC!

Day 3: Chauchilas


After breakfast at the hotel, we will load up the bus and head out on a thrilling 4×4 Dune Buggy and Sandboarding adventure! In the afternoon we will make our way back North to Lima with stops along the way for lunch.

Day 4: Skaftafell National Park

Transfer back to Cusco the imperial city and centre of Tawantinsuyu, the Incan Empire which reigned for three centuries before the Spanish invasion. Cusco, with its extensive archaeological remains and historic buildings, tells many stories of the Incan past, the Spanish conquest, and the modern history of cultural fusion.  Explore the many sights of this historic city: visit Barrio de San Blas, a picturesque neighborhood filled with artisans and craft shops, the Arzobispo Palace, the Main Cathedral and Plaza San Francisco's Botanical Gardens. After visiting the remains of the Temple of the Sun at Qorikancha, now the site of Spanish church Santo Domingo, head next door to the Centre of Traditional Textiles, with its informative and engaging exhibits about weaving traditions and natural dye techniques in Cusco.

Day 5: Machu Pichu

We'll travel from Cusco through the Sacred Valley to the town of Aguas Calientes by train. En route, our train journey will take us alongside the Urubamba River, with incredible scenery of towering mountains and colourful forests.  When we arrive in Aguas Calientes, or Machu Picchu town, we'll opt to take a short bus ride up along the switchbacks to the Machu Picchu citadel and begin our day visit. After an introductory walking tour, the afternoon is free for exploration and discovery of this magnificent site, which was built on a mountaintop and surrounded on three sides by the Urubamba River.

Day 6: Explore

This morning, head to Maras. Take a short walk through the countryside to the quiet town of Maras and its pre-Columbian salt mines– still in use today with salt being collected with traditional techniques- as well as the Incan agricultural terraces of Moray. See the salt pools up close, and bring some mineral-rich salt back home with you. After, explore the textile centres in Chinchero before heading back to Cusco.  Once we return to Cusco, enjoy some more time in the city centre and then head to a chocolate making workshop with ChocoMuseo, where we will learn about the cacao bean and its production from bean to bar. In the evening, enjoy a delicious dinner with our own homemade chocolates for dessert. Return to the hotel and pack for our last full day in Peru!

Day 7: Lima

Take a morning flight back to Lima, where there will be some more time to explore the neighbourhood of Miraflores and enjoy its outdoor patios and cafes.  In the afternoon, head to Huaca Pucllana, the impressive pre-Incan archaeological site used as an administrative and religious centre of the Lima culture between 200 and 700 AD, as well as by later civilizations such as the Wari. Enjoy the guided tour over this extensive site and learn more about the many different cultural traditions that ruled through the eras on this land.

Day 8: Return Home

Flight Back home after an incredible time in Peru
---
Why Bring Your Students to Peru?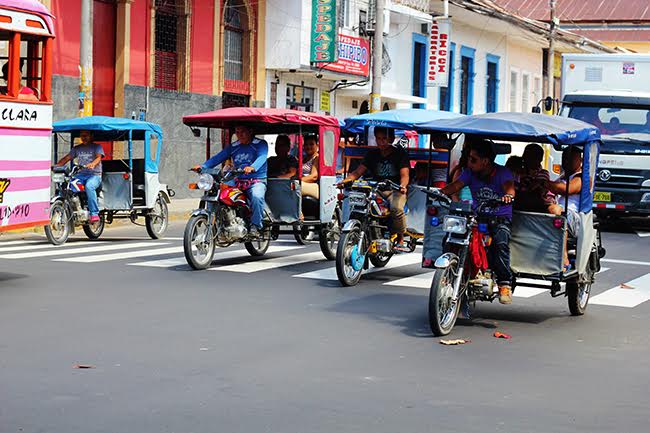 The Culture
There are so many reasons to plan a student trip to Peru but #1 is that it's a great opportunity to experience a completely different culture.  Peru will open your student's eyes to a whole new way of life.  Peruvian culture has been influenced by various Asian, African, and European ethnic groups. The ethnic diversity and separation of cities by rugged geography has allowed many diverse traditions and customs to develop. Come experience a country like none you've ever been to!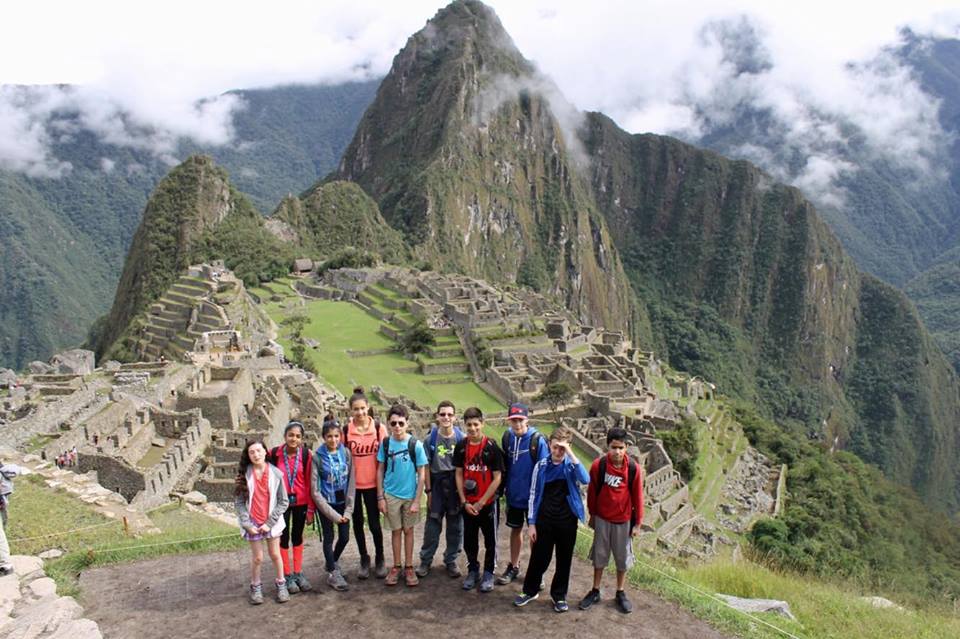 The Breathtaking Views at Machu Picchu
Machu Picchu is undoubtedly the highlight of the trip for most students and teachers, and for good reason. It's the most famous archaeological site on the continent and, although many have seen pictures, nothing can compare to seeing the awe-inspiring views in person.  You'll never forget the first time you arrive at the breathtaking location, atop a mountain ridge and surrounded by lush vegetation.  Our knowledgeable and enthusiastic guides will take your group through the ruins and provide your with the history of the most familiar icon of Inca civilization.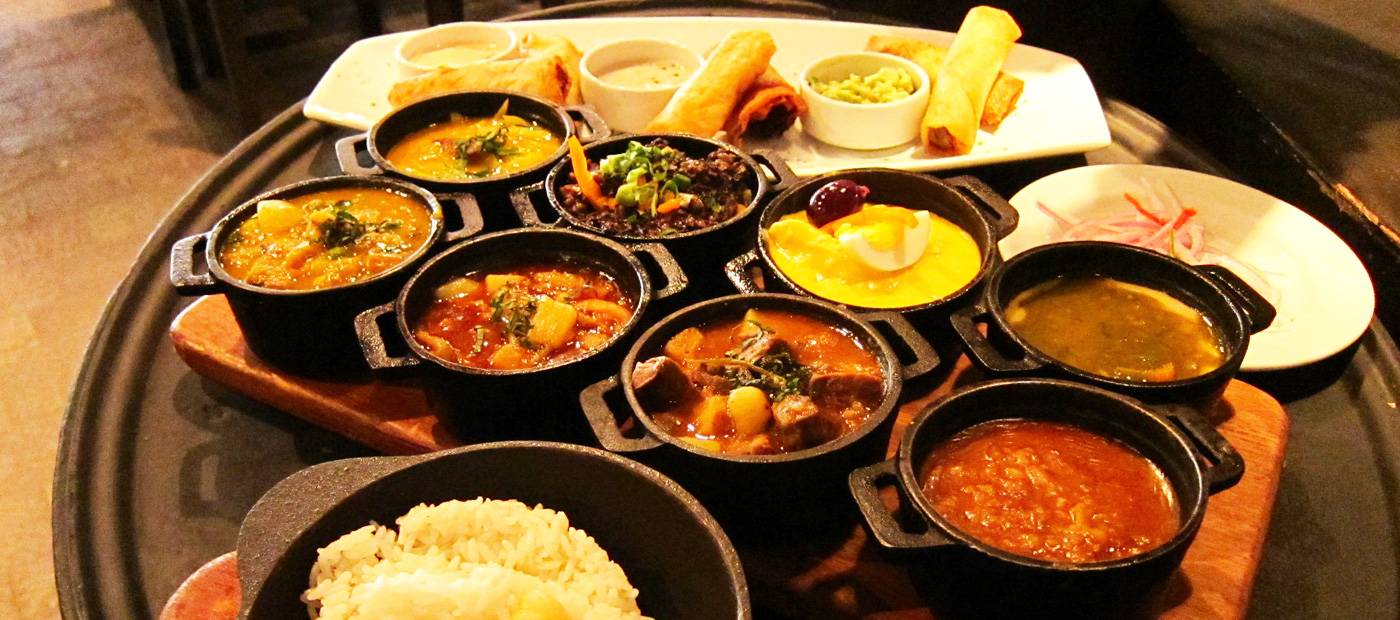 The Food
Even if you're not a big foodie, you'll love the fresh, local Peruvian cuisine. In fact, Peruvian food is making a name for itself across North America, as more people discover how amazing the unique regional dishes are. There have been several Peruvian restaurants opening in major cities across the US in the last decade.  The exotic flavors will provide your students with a chance to try something new and fully immerse themselves in the culture.
---
What Students and Teachers Are Saying About Our School Trips to Peru
Both students and teachers love our custom trips to Peru. Here's what a few of them had to say:
"I didn't know what to expect, but I know my expectations were met! Everything was over the top and I would do it again in a heartbeat!"
– Christianna, Peru
"Fantastic trip pulled off by you guys at evolve tours and can't wait to see what the next trip that you offer will entail."
– Mitchell, Lima/Cusco
"Great experience for our students and so much fun!!"
– Joey, Peru
---
Get A Quote for a Custom Trip
At Evolve, we specialize in creating custom trips to perfectly suit your curriculum. To get a quote and ideas on how to plan a trip to Peru with your students, click the "Plan Your Trip" button below.  If you have any questions or want to get ahold of someone right away, give us a call at 1-888-222-5066 or email us at info@evolvetours.com.