Everything Spain has to offer.
Evolve Tours deeply immerses students into each location through educational experiences that promote social responsibility, global competency, leadership, and sustainable practices. Using Spain as an educational setting, students can delve into the Arabic, Byzantine, and Christian influences of Spain's history, learn about the civil war and dictatorship that swept the country, and explore the tastes, sounds, and architecture that make Spain unique. Here are the top ten reasons to plan your school trip to Spain.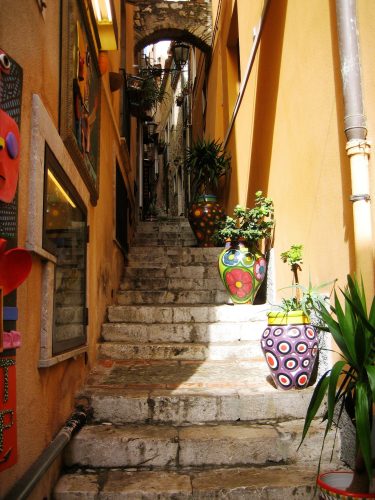 Top 10 reasons to plan your school trip to Spain:
The Alhambra. Built in 889, the Alhambra started out as a fortress. Throughout history its purpose has changed due to influential periods like the Christian Reconquista, the Holy Roman Empire, and the Emirates of Granada.
Museu del Prado. The Prado arguably houses the most impressive collection of European art in the world. Built in Madrid, this museums art collection is over 21,000 pieces of individual art.
Sagrada Familia. In construction since 1882, the Sagrada Familia is a Catholic Basilica located in Barcelona. The history of this basilica is a long and storied one. Much of the architectural work was completed by Antoni Gaudi.
Albufera. This lagoon started out as a saltwater lagoon, but due to the construction of canals and irrigation systems it slowly transformed into a freshwater lagoon that is now one of Spain's nationals.
Paella. Spain's national dish comes in many shapes and recipes. All of them consist of rice and beans, but the ingredients after that point can be a combination of vegetables, meats, and seafood.
Barcelona. While not Spain's capital, Barcelona is Spain's economic engine. It hosted the 1992 Summer Olympics, and is considered one of the world's major global cities.
Madrid. Spain's capital city is chock full of sites to see: The Golden Triangle of Art consists of three major museums, and the Royal Palace which houses Spain's monarch.
Cordoba. Cordoba started out as a Roman settlement and was colonized by Muslim armies which chose Cordoba as the capital of their new Emirate of Cordoba.
Toledo. Toldeo is often called the "City of the Three Cultures" for its strong Muslim, Christian, and Jewish influences throughout history. This is most visible in its medieval architecture.
El Camino de Santiago. This pilgrimage is a popular route for many to explore the northern coast of Spain. If you walk the entire route you will end in Santiago de Compostela.
So concludes the top 10 reasons to plan your school trip to Spain. Sound like a destination that's perfect for your educational trip? We'd love to help you start planning! CLICK HERE to get in touch with us and get started.