For most of us, our 2020 travel plans took an unexpected twist, and were put on an indefinite hold. When will it pick up again? What will it be like when we can travel again? No one know the answers to these questions, but there are likely to be some changes, as 'new normals' take hold.
Keep it Clean
Much like the increased security measures post 9/11, which we have become used to, the health checks, screenings and increased cleaning are almost guaranteed to stick around. Whether you are waiting for a vaccine to be available, or not, the increased health and safety measures at airports, on planes and buses, and at your hotels and restaurants, are a good thing and designed to keep us safe. And while they may have an impact on capacity, and cause delays or increased waiting times right now, new systems and technology will be developed to combat this.
Live, Love, Local
After initial lockdowns were lifted in May, and as weather warmed in the northern hemisphere, local travel has rebounded and taken up some of the demand created by international travel restrictions. It may just be a day drive out of the city, a walk in local park or conservation area, or a cottage or camping weekend in the country, these local escapes have been the remedy many people needed. And with the second wave of the virus surging across the globe, it is likely that local travel will continue to be the best, if not, the only option. Most local operators rely heavily on international tourists coming in and supporting them, but this year have had to adapt their products and services to a more domestic market, who typically spend less when in destination, and prefer doing things themselves. If you are travelling locally, think about making use of a local guide, or tour business who could use your support, and you will be surprised by the added value you will gain, and the additional insight you will acquire.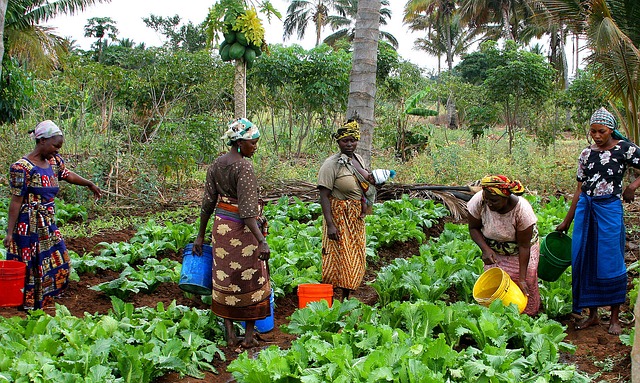 Nature, Naturally
One of the benefits of COVID-19, if you can call it a benefit, is that many of the world's major tourist attractions have had the opportunity to rejuvenate. Natural attractions such as beaches, forests, reefs, and national parks, as well as archeological sites, museums and galleries have had some well deserved time off. Not only has this allowed the local caretakers the time they don't normally have to catch up on routine maintenance, but also to make sure new cleaning protocols and health standards are in place. It has also given nature a chance to reboot and refresh.
This will be very important when it comes time that we are able to travel again, as national parks and wildlife areas could see an increased demand, when international travel is possible again.
Community Tourism
Tourism plays a huge role in the economy of most developing countries, and the lack of visitors to these destinations in 2020 has been a huge hit to their livelihoods. Rural communities and those in close proximity to the wildlife areas are in desperate need to welcome tourists back. Making use of local tour operators, eating at restaurants and staying in locally owned and run hotels, are the best ways to make sure the local economy benefits from your return to travel. No matter when you decide to travel, or where you want to go, Evolve Tours will work with you to create a custom itinerary which supports local enterprises and keeps your health and safety at the heart of the process.